NAWS Alumni Club and Its Furry Founder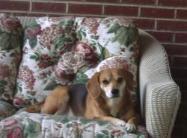 What is the Alumni Club?
Simply stated, Alumni Club Members are only pets that were adopted through the NAWS program.  This entitles them to lifetime discounts on all NAWS sevices - medical, grooming, training, boarding, and day camp.

How Does It Work?
Once a pet is accepted into the NAWS adoption program, they spend their time preparing for their future lives through training and socialization in the NAWS Alumni Club with other adoptable pets, as well as guests that are with us for training, boarding or day camp.
Once a pet is adopted, they automatically become a lifetime member of the NAWS Alumni Club. The purpose of the club is to provide a "home away from home" with an extended family for the rest of our pets' lives. So, once a rescue pet is accepted into our program, they are a member of our NAWS family forever.
Membership will allow our adopter families to utilize Alumni Club and Medical Center Services at an affordable rate, and will provide them with resources to continue caring for their pets with people who care about their new furry kids as much as they do!.
Our Founder and inpiration to make the NAWS dream a reality,
Bailey Anne Gaskins.
CoCo's Story - Our First Ambassador and Inspiration for
Our Hospice Program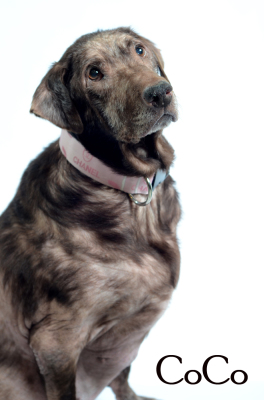 Coco was brought to us to be euthanized a few years ago because her owners did not want to deal with her allergies and other health issues. She came to us after years of neglect, she had no fur left at all, and was left outdoors to fade away.
Coco was far too sweet for us to agree to this, and she deserved to have some time on earth surrounded by love and companionship, so we refused to euthanize her and made her our first Ambassador to live in the NAWS Ambassador Club (our special 4 suites area in the Club's reception room) where she was surrounded by staff, volunteers, and her own fan club that showed her the love and care that she so much deserved.
Coco's health eventually declined and she moved home with our Board Chairman, Stacy Gaskins, to live in a home for her last few months surrounded by love and someone to care for her needs. Stacy and Coco would like to thank all of you that have loved and supported her the past couple of years, and please know that you have helped her to forget her early years and will go to heaven remembering only being loved by many people.
Until her last moment on earth she still enjoyed her food and snacks, went to hydro and physical therapy, and watched the Disney Channel daily with her furry siblings at Stacy's house!
Coco passed away quickly and quietly in Stacy's arms, and she was never in any pain. She ate cheese, ham and cookies in the warm sunshine surrounded by her furry siblings only minutes prior to passing away.  She is forever in our hearts and will always be the heart of the NAWS Ambassador and Hospice programs, and the NAWS Angels for Homeless Pets Medical Fund.
Until we meet her again in heaven, we will love and think of her daily.